Close Google Chrome completely. THIS IS CRITICAL. Make sure Google Chrome is not running while you are making these changes, or Chrome will wipe them out the next time you restart Chrome.
In Desktop mode, open a command line by holding down the Windows key and pressing R. Type in cmd and press enter or click on the OK button.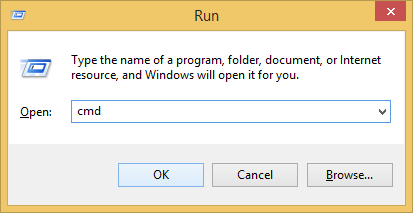 A black command line window opens.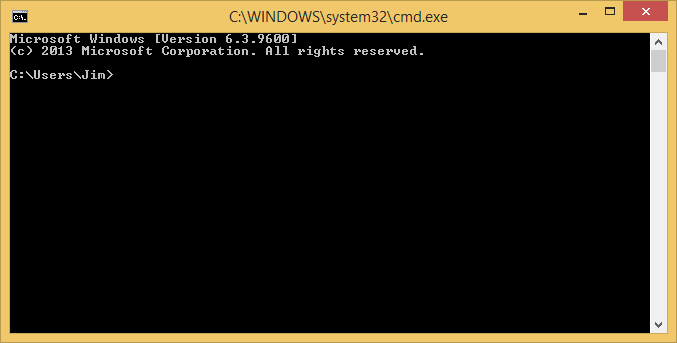 Now, type the following command:
cd %LOCALAPPDATA%
and press enter. This will change your directory to Local AppData directory.
Now, type the following command:
cd "Google\Chrome\User Data"
and press enter. Now you must open an editor program to edit Chromes configuration.
Type
write "Local State"
and press enter.
If this file does not exist, then type
write "Local Data"
and press enter.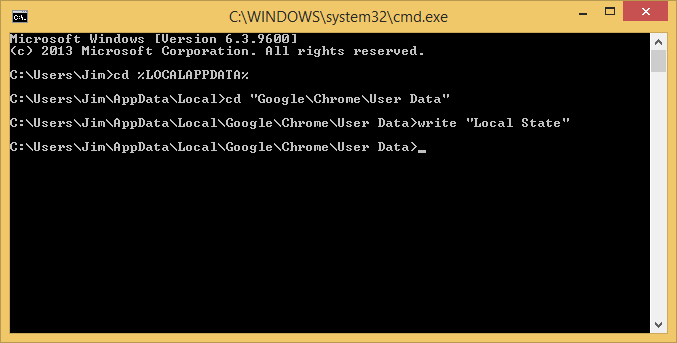 In the file you are editing, scroll down to where you see "excluded_schemes". Add a new line that says:
"safeharborgames": false,
and save the changes.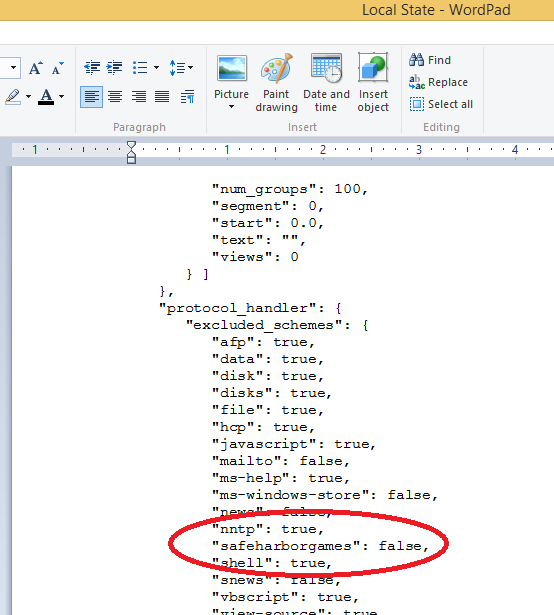 After saving your changes, close the editor, open Chrome and try to enter a room.
If you still have a problem, redo the steps above, and make sure that your changes are still there. If they aren't, then start over, making sure again that the Chrome browser is not running on your PC.